Design a Graphic For Matisyahu
A friend of mine pointed out this contest to me. It's for a music CD design for Matisyahu's brand new release for 2014 called AKEDA.
The required key elements are:
The palm of a hand facing upward.
A flame inside the palm ideally created out of water.
Use the symbolism of the biblical "Burning Bush" for more inspiration.
There the angel of the Lord appeared to him in a flame of fire out of a bush; he looked and the bush was blazing, yet it was not consumed.
STEP 1 Creating a flame out of water
I took a close-up of a candle flame.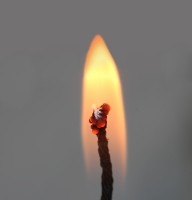 I dropped an orange into a glass while simultaneously pressing the camera's shutter release button with the other hand. The background was our black BBQ.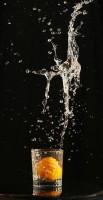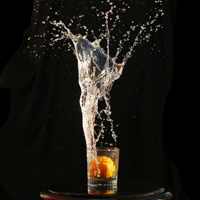 I then took sections of the splashes to form the water-flame.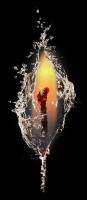 STEP 2 Creating the Palm facing upward photo
While taking this picture is no challenge, finding someone willing to stand there for a second is—good grief!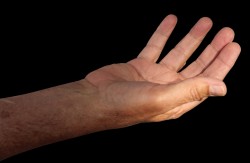 STEP 3 Adding Biblical Symbolism
Matisyahu wanted the flame in such a way that it didn't consume the hand. With the help of different filters and blending the layer styles I made the hand to look like water. Thus, the two are becoming one element. I also added the ram's horn to symbolize the meaning of AKEDA, which alludes to "The Binding of Isaac". I just happen to have one of those on hand from a trip to British Columbia, Canada.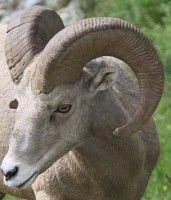 Final Submissions
Yes, I could have done better! I didn't exactly rise up to the challenge. However, time is running out and my time "playing on the computer" ends now. Tomorrow we will see if any of it mattered…