Update July 2015
So, I was wrong… "luck" WAS on my side! I'd like to think of it as an unexpected gift from the ultimate "Old Master Artist"—the Creator of the Universe.
160 contestants were chosen out of 6 million entries. Out of the 160 winners, only eight photographers were featured full-page-size in the the Nature Collection Book—I was one of them. The book is sold to the public and includes a donation to the organizer's charity partner "Pencils of Promise." My photograph was honored at a private reception at the Louvre Museum, in Paris, on July 13th, 2015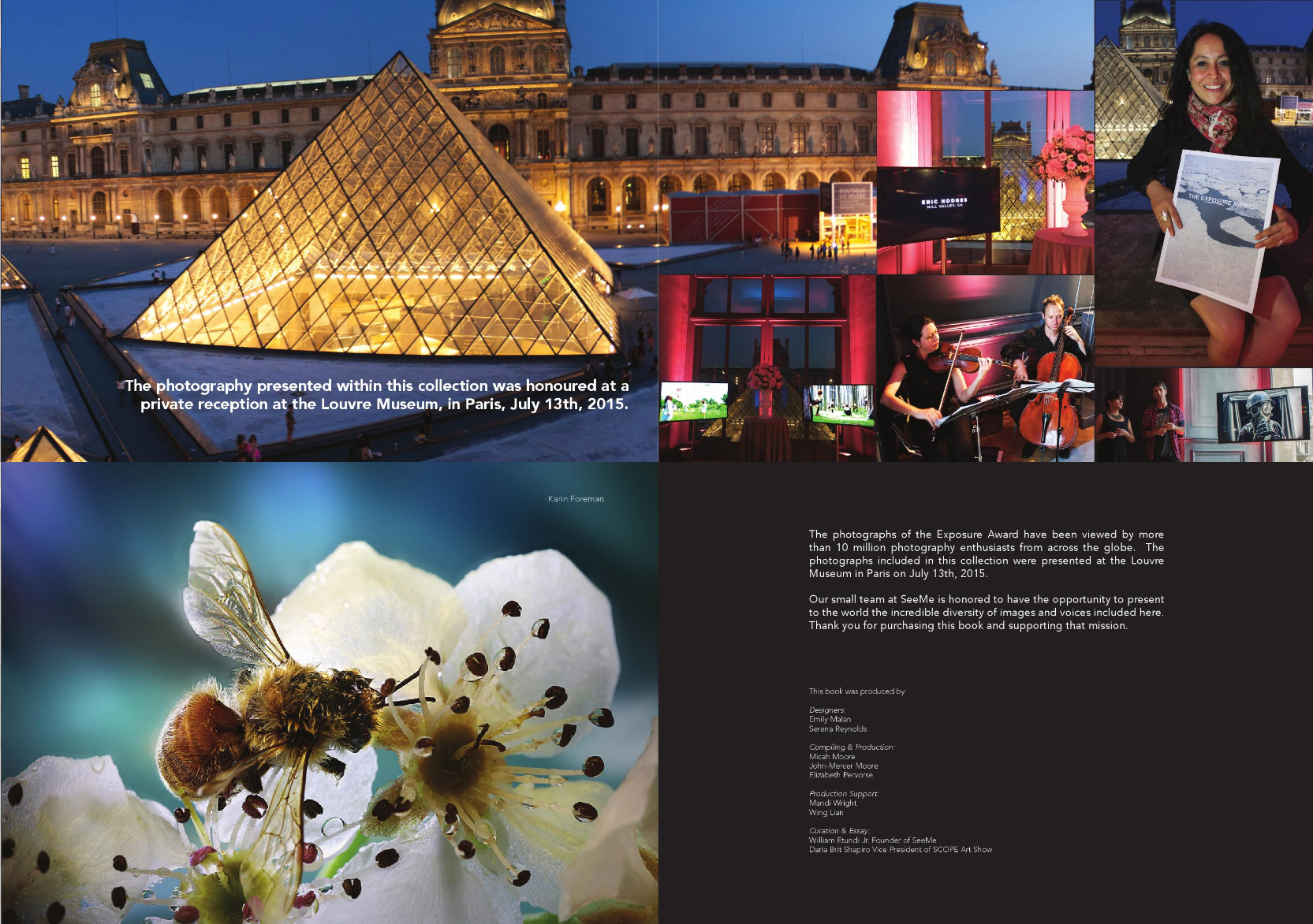 _______________________________________________________________________________
I thought it would be fun to enter some of my photos just because. There really isn't a chance to win the actual competition award. The talent out there is outstanding. However, just like with playing the lottery–luck might be on my side. Besides, having your artwork featured at the Louvre in Paris would be pretty cool. As for the Vox Populi Prize, I didn't bother asking people to vote for me. I find that a bit tacky. People awards really aren't about how good the entry is but how many "friends" you have.